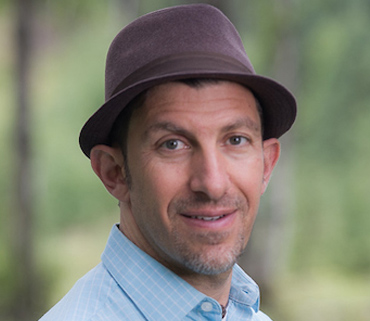 Todd Turetsky, LAc.
Licensed Acupuncturist
About Todd
License, Education & Certifications
The heart being held as the foundation of life and existence, the details of Todd's formal study and practice of the healing arts are held in Acupuncture and East Asian Medicine. Todd has extensively and passionately sought out and studied in Japan and USA with Japanese masters of Acupuncture and manually based medicine.

A highly skilled and advanced practitioner of Acupuncture, Todd's expression of the healing arts has been profoundly influenced through the work of Dr. Fritz Smith; the founder of Zero Balancing. Fritz is a Medical Doctor, Osteopath, and five element Acupuncturist who has created a brilliant synthesis of eastern and western paradigms of medicine. Developing one treatment modality that simultaneously works on both energy and structure. The primary modality of focus in Todd's practice is Zero Balancing.

Outside of formal educational institutions and being a zealot by nature, he has practiced in Northern California in two different integrative medical clinics until 2007, when he and his family moved to southern India for several years. Upon returning to the USA in 2010, he practiced in Southeastern Washington until 2013, when he and his family returned to their heart's home of Sonoma County, California. Todd has lived in Alaska since 2015, loves the outdoors, walking in nature and is growing to love the winters.

In addition to his studies and practice of the medical arts, Todd has been deeply immersed in eastern meditative practices for over two decades, which above all else, informs and inspires his life work. He has two wonderful daughters, Jessica and Rachael, who do a very good job at keeping him from going to sleep in the comfort of complacency.
Licensed Acupuncturist, State of Alaska: 1999
Diplomate of Acupuncture: 1999
NCCAOM - National Certification Commission for Acupuncture and Oriental Medicine: 1999
Masters of Science Traditional Oriental Medicine - Pacific College of Oriental Medicine: 1999 San Diego, California
Certified Zero Balancing Practitioner
Japanese Acupuncture Certification Bastyr University
Certification from Toyohari Association in Tokyo.
Faculty: The Acupuncture and Integrative Medical College (past) Berkeley, California
Faculty: Han University (past) Tucson, Arizona
Return to
Our Staff