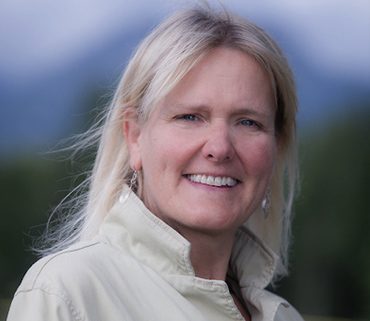 Jean Hulbert, DC, LAc.
Licensed Acupuncturist & Chiropractic Physician
About Jean
License, Education & Certifications
Jean has been practicing in Alaska since 2011 and is the only dual licensed provider of Acupuncture and Chiropractic Care in Alaska. A native Alaskan, she spent twenty years in the Midwest where she obtained her professional degrees and worked in private practice.

Dr. Hulbert finds the combination of Chiropractic and Acupuncture to be very effective in the treatment of pain and injury. She is experienced in treating repetitive stress injuries including tendonitis, carpal tunnel syndrome and TMJ, as well as acute and chronic back pain, neck pain and headaches. She also enjoys helping patients with sleep problems, anxiety and stress related health issues.

Having worked so many years with the energy focus of Acupuncture and the structural focus of Chiropractic, Dr. Hulbert has become a candidate for certification in Zero Balancing (ZB) and is currently in a training program. ZB is a gentle and profound manual therapy that works with energy and structure together. Zero Balancing was developed by an Osteopath and Acupuncturist by the name of Fritz Smith. Jean is looking forward to integrating the concepts and practices of ZB into her practice.

Dr. Hulbert finds her work and the combination of both Acupuncture and Chiropractic to be very rewarding and enjoys helping people become free of health issues that prevent them from engaging fully in their lives.
Chiropractic Physician State of Alaska
Licensed Acupuncturist, State of Alaska
Doctorate in Chiropractic from Northwestern College of Chiropractic: 1995
Masters of Acupuncture from Minnesota Institute of Acupuncture and Herbal studies: 1995
Diplomate of Acupuncture
NCCAOM - National Certification Commission for Acupuncture and Oriental Medicine: 1995
Certification Candidate Zero Balancing: Expected date: 2019
Return to
Our Staff